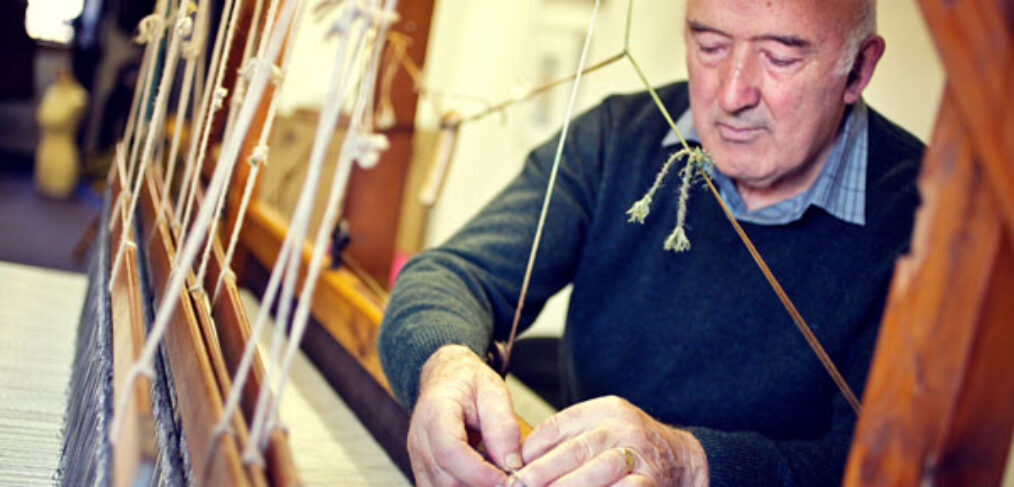 Today we drove to the village of Ardara in Donegal, which this year won the Irish Times – Ireland's best village to live in. It's beautiful, in an amazing setting & has some of the friendlest people you're ever likely to meet – two thousand people and thirteen pubs.
Ardara is famous for its music festivals & there are plenty of visitors, as but unlike many other places the town doesn't organise itself around tourists, it's a thriving community for visitors to enjoy rather than a tourist attraction.
The Grannies were keen to visit Eddie Doherty as they had heard that Sarah Jessica Parker (Sex in the City) buys tweed from him. Eddie is one of the last independent hand loom weavers in Ireland, his tiny shop is a treasure of colourful handwoven tweed & he was busy at his loom in the back of the shop when we arrived.